Discover more from Higher Ed Futures
Co-creating the next wave of learning that matters
It's all invented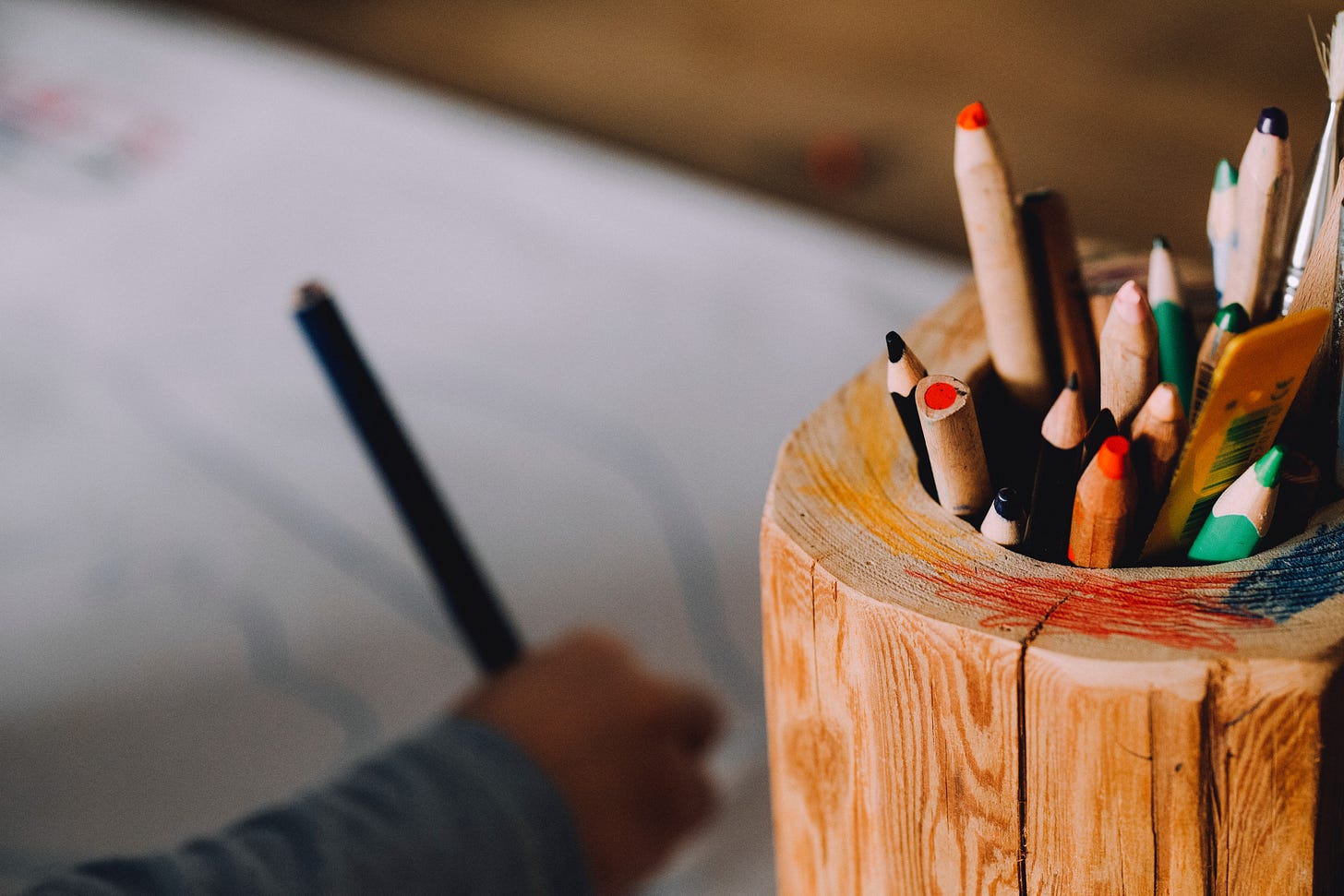 The title of this post comes from the first chapter of The Art of Possibility by Rosamund Stone Zander and Benjamin Zander. It was first published 20 years ago, but the concepts remain relevant in this moment.
So much is uncertain. So many assumptions are being challenged.
But as we consider how to lead in the middle of real pain and crisis, it's helpful to remember that the way we've done it in the past was also just … made up. There's nothing magic about those decisions.
The Zanders write:
When you bring to mind it's all invented, you remember that it's all a story you tell—not just some of it, but all of it. And remember, too, that every story you tell is founded on a network of hidden assumptions. If you learn to notice and distinguish those stories, you will be able to break through the barriers of any "box" that contains unwanted conditions and create other conditions or narratives that support the life you envision for yourself and those around you.
These are mental practices to uncover and shift our presumptions and help us see, and act, in new ways.
We do not mean that you can just make anything up and have it magically appear. We mean that you can shift the framework to one whose underlying assumptions allow for the conditions you desire.
I'm in meeting after meeting where we uncover another piece that won't work like it did before. At least, not right now.
The way we structure our services. The way we arrange classes. The way we welcome students to campus. The way we celebrate and send them off.
And that's a space for opportunity in this moment. What worked before may have been great, good, average, or (if we're honest) in deep need of change already. But now we have a different set of factors, and we get to make up the next thing.
I hope you'll hear the nuance here. Traditions are important. Some actions are too important to discard. But there are also structures that placed the experiences and preferences of some above others. There are programs we hold onto because they're what we've always done.
These were all made up by someone at some time, and it's ok to adjust. We have the latitude to reexamine the core of what we want to accomplish and consider how we might best achieve that outcome with today's context, students, and team.
A rapid shift
In October, a study reported that 39% of instructors said they fully supported the increased use of educational technologies in the classroom, and 46% of faculty members had taught an online course. (via Jeff Doyle)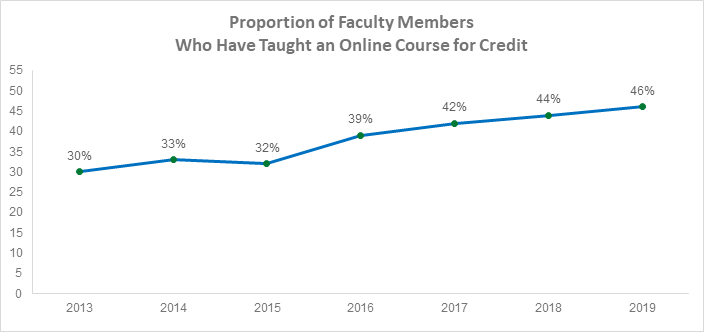 Now, there's a reason most campuses are referring to the methods used to close out the Spring semester as "remote" or "distance" education rather than "online" courses. Pivoting a class designed for in-person instruction into a Learning Management System and Zoom does not represent the best of online pedagogy.
But in a short period of time, our field has experience a move from 46% of faculty having taught online to almost all having some experience in a new medium. The potential learning (good and bad!) and new ideas that could come from this time are significant, and the rapid move to new technologies has the opportunity to leave a lasting impact on how campuses address future program design.
The freedom to decide what's next
People who like to write articles and books about higher ed have pointed to needed change in our systems and models for decades. But deep change has only occurred on the margins or in small pockets. Will this time force patches to sustain the current system or create opportunities for more foundational changes?
Regardless of what change is needed, stepping back to realize that our current system was simply the result of a number of people making one decision after another based on their context and preferences may serve to free us to the possibility that there are new—and potentially better—ways of approaching this moment.
Once we are willing to acknowledge that it's all invented anyway, Rosamund and Benjamin suggest that there are two questions we can use to further guide our thinking.
What assumption am I making, that I'm not aware that I'm making, that gives me what I see?
and
What might I now invent, that I haven't yet invented, that would give me other choices?
---
Of note
Every leader has been working diligently and relentlessly to stabilize and secure their organization or business – survival plans have become the emergency substitute for strategic plans. However, leaders are not in their role for lack of courage, hope, and innovation, and so many are moving forward to the next stage after crisis of reengineering, renewal and resetting. The challenge/question many of us have is, for what future? How does one plan for uncertainty? There is a definite need for direction and focus, but for which threats, and what opportunities? The solution may be in utilizing a different approach, a tool that was designed for strategic thinking organizations, scenario planning.
---
Why Higher Ed Futures? (Add your voice)
In this newsletter, "futures" is intentionally plural. With any challenge, there is more than one way to move forward. A thriving educational system will require a network of focused, differentiated colleges and universities that meet the variety of student needs.
My hope here is to avoid binary thinking and create a community where people passionate about higher education can think, dream, and challenge assumptions together.
If you have an idea that challenges or refines the thoughts above, please reply to this email and share! With your permission, we may include it in a future email.